Seminar Coming (again) Soon – Why Xero?  
Join the Leenane Templeton team and guests for a relaxed one hour lunch to discover the benefits of Xero Accounting software.  
Xero accounting software provides a powerful view of financial information in real-time. There's no need to buy expensive software and install upgrades. Xero is available on your PC or Mac in the office, at home or on popular mobile devices – anywhere, anytime.   This seminar helps to gain an understanding of the benefits of Xero whilst also having feedback from a Bank, Bookkeeper and Accountant.
The beauty of Xero is you can invite a number of trusted people such as us, your accountants, to collaborate online. No more cumbersome transfer of data that can be corrupted or is out-of-date.
WHY PEOPLE LOVE XERO:
•    Automated daily bank feeds
•    Fast, simple and customised invoicing
•    Available anytime, anywhere you're online
•    Real-time collaboration with your advisors
•    Safe and secure
•    Dashboard gives a clear financial overview
•    Awesome support at no additional cost
•    No installation or IT maintenance required
•    Pay as you go and no up-front costs
Want to find out more about Xero click here  –   Seminar places are strictly limited, RSVP Essential.
Business Bites Lunches
Join the Leenane Templeton team for our complimentary bi-monthly relaxed luncheons with guest speaker. 
This hour lunch is packed with powerful bite sized pieces of business information, relaxed discussions and networking with other business owners.  Discover powerful ideas to unlock the potential of your small business.  Places are strictly limited.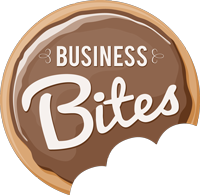 Past Events
Please call should you wish to discuss our past events.
Past speakers have included
Peter Daniels – Dynamic & Engaging Sales Techniques
Paul Chin –  SMSF Trustee Evening
Andrew Windybank – Principle – Mcabes Lawyers – Why your business should be sale ready.
Matthew Smith – Managing Partner – Harris Wheeler Lawyers – Intellectual Property
Tim Owen AM MP – State Member for Newcastle – Newcastle developments
Paul Gidley – Shaw Gidley Insolvency & Reconstruction
Lyndell Fogarty – CEO of PerformHR